Pool Liners Ottawa
Pool liners serve a dual purpose in your swimming pool, functioning as both a critical structural component and a crucial element in defining your pool's aesthetic. They form a protective barrier between the pool structure and water, preventing leakage and safeguarding against potential damage. Furthermore, they play a significant role in enhancing your pool's visual appeal. Available in many colours, patterns, and textures, pool liners can dramatically transform your pool's ambiance. Whether you opt for a vibrant, tropical pattern or a more subtle, sophisticated design, the right pool liner can elevate your swimming experience, making it a personalized oasis of relaxation and fun.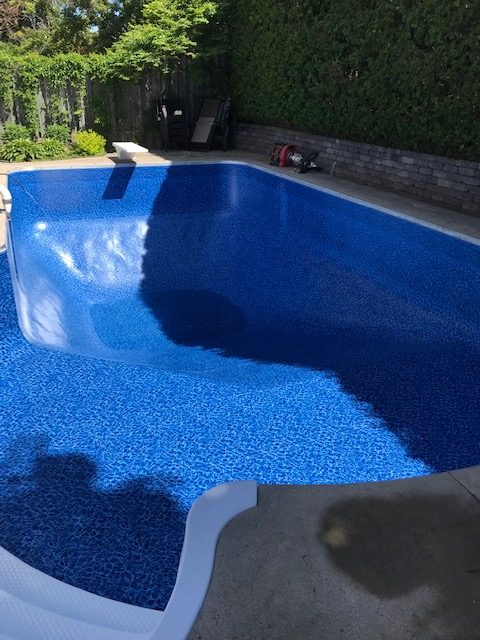 Expert Pool Liners Replacement in Ottawa
When your pool liners in Ottawa have seen better days, turn a stressful situation into an exciting new backyard! It's amazing how a new liner can change the whole look of your pool.
Transform Your Pool with Stylish and Durable Options
Choosing the right pool liner is essential not only for aesthetics but also for your pool's overall functionality and safety. Whether you prefer a classic, vibrant, or contemporary look, we have the perfect options to suit your aesthetic preferences. Our team will guide you through the selection process, considering factors such as durability, texture, and slip resistance. We understand that every pool is unique, and our personalized approach ensures you receive a pool liner that perfectly fits your needs.
We carry a full line of pool liners from Linewerx in the Ottawa Valley.